Boldbrain 2021: InkVivo wins the first prize
SHARE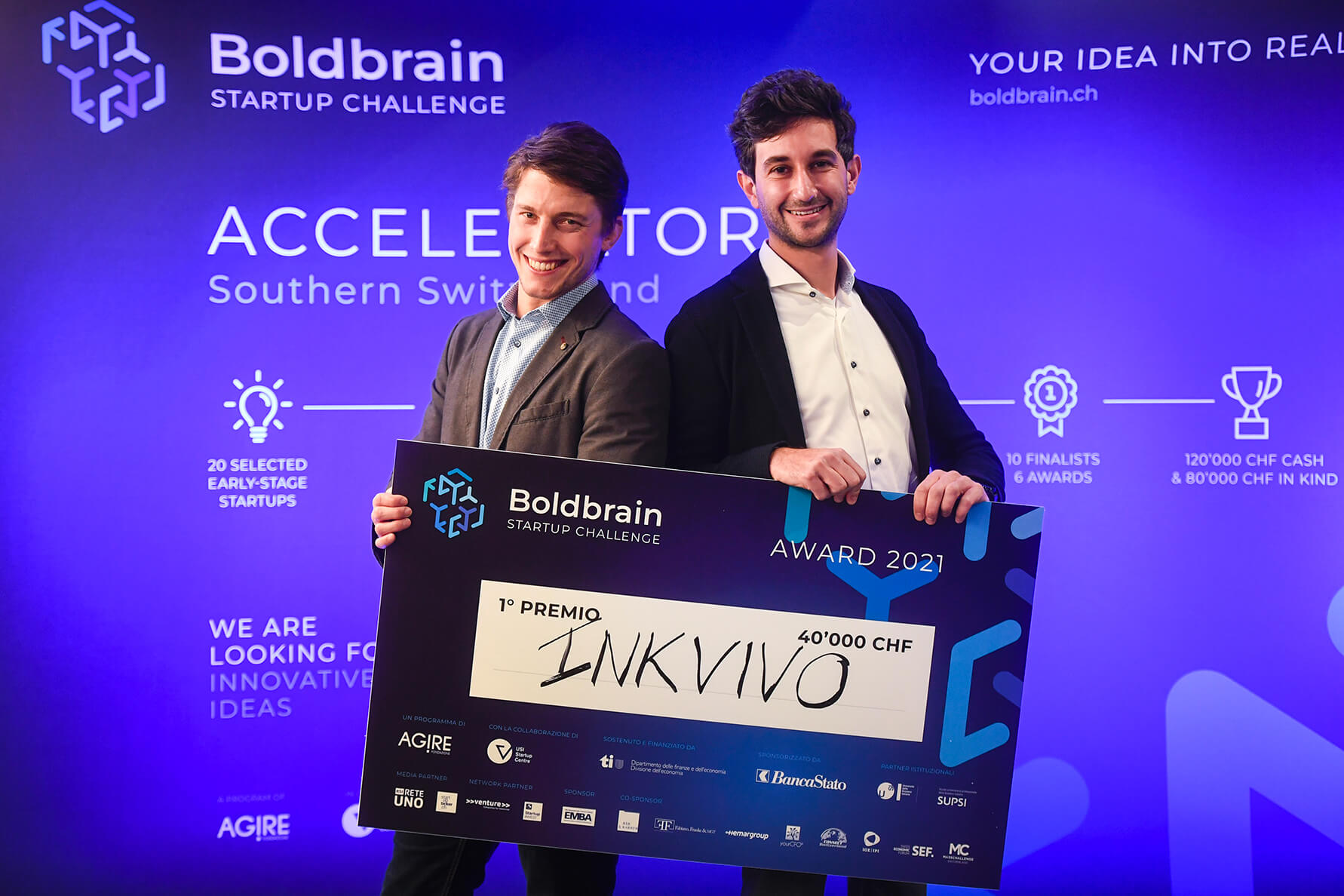 For the first time in the setting of the Palazzo dei Congressi in Lugano, the awards ceremony for the fourth edition of the Boldbrain Startup Challenge took place on 2 December.
The InkVivo team, which proposes an innovative solution in the field of medicine for the treatment of post-operative pain, won the first prize of the national jury.
The audience award was instead awarded to Arcadia who also won the fifth place of the jury.
It is a revolutionary process by which different materials are recycled and transformed into a bio-cement for use in the construction field.
In second place came the young computer scientists of Pepper.zone, third was talent4gig and fourth was Dolcepack.
The special Hemargroup prizes were awarded to Ethafa and mosuSML while the desks offered by the Agire Foundation, were awarded to Ethafa, Pepper and Lealty.
More information and a description of the various projects can be found on the website www.boldbrain.ch