Technopole
Offices and coworking
Federico Riva
Head of sector
Are you looking for the perfect place to make your idea grow?
The Technopole lets young, innovative companies in Ticino find their own niche, giving them access to all of the tools and services needed for their growth. It is a place where they can compare themselves with similar companies in a dynamic, collaborative environment. When companies enter the Technopole, they instantly become part of the innovation ecosystem network, with all the players and tools on hand to support the development of their project.
Would you like to become part of the Ticino Technopole Community?
There are several ways that you can join. You could get an office space starting from CHF 210 per month, expenses included. Or just complete the membership form, and for CHF 300 per year, you can enjoy some exclusive benefits!
Membership plans
TOUCH
This solution is an affiliation without a physical location that allows Technopole alumni, other legal entities, early-stage projects, or ecosystem actors with an innovation nature, to establish a constructive relationship with the Technopole Community, benefiting from targeted initiatives that will allow them to interact with innovation players for future exchanges and collaborations, or to develop new innovative processes for which they need our support. Affiliation also includes the possibility of booking the equipped meeting rooms at the Technopole, for a maximum of 10 hours per year.
START
The Start plan is ideal if you want to open the first office for your innovative company. Even if it is just a desk, you will benefit from the image of having a suitable representative location, not forgetting first-class facilities and a productive network of contacts. This is not just any coworking space: it offers the strategic positioning and innovative spirit that you can only find at the Ticino Technopole. Our networking activities and the willingness among tenants to create synergies, not forgetting the constant contact with our team and the Regional Innovation System, all make the Ticino Technopole the ideal place to set up your start-up. And if you grow quickly, upgrading from a desk to a small office will be extremely flexible and fast.
SCALE
Scaling is the most delicate phase for your start-up, when your start-up must grow and become a company. The Scale plan at the Ticino Technopole offers you an office space starting at 30 m2 as well as many other benefits, along with additional targeted services related to coaching, financing and assisted patent research. These are key aspects for growing and internationalising your start-up.
Virginie chose the Tecnopolo Ticino
Luca chose the Tecnopolo Ticino
Pietro chose the Tecnopolo Ticino
Gabriel chose the Tecnopolo Ticino
BENEFITS included in the START and SCALE packages
INFRASTRUCTURE and SERVICES included
Common areas accessible to all
- Common area for coffee breaks
- Fully equipped canteen
- Locker rooms, showers and cabinets
Available in the building
- Canteen and cafeteria open every day
- Auditorium with 80 seats (for a fee)
- Visitors parking
- Large outdoor park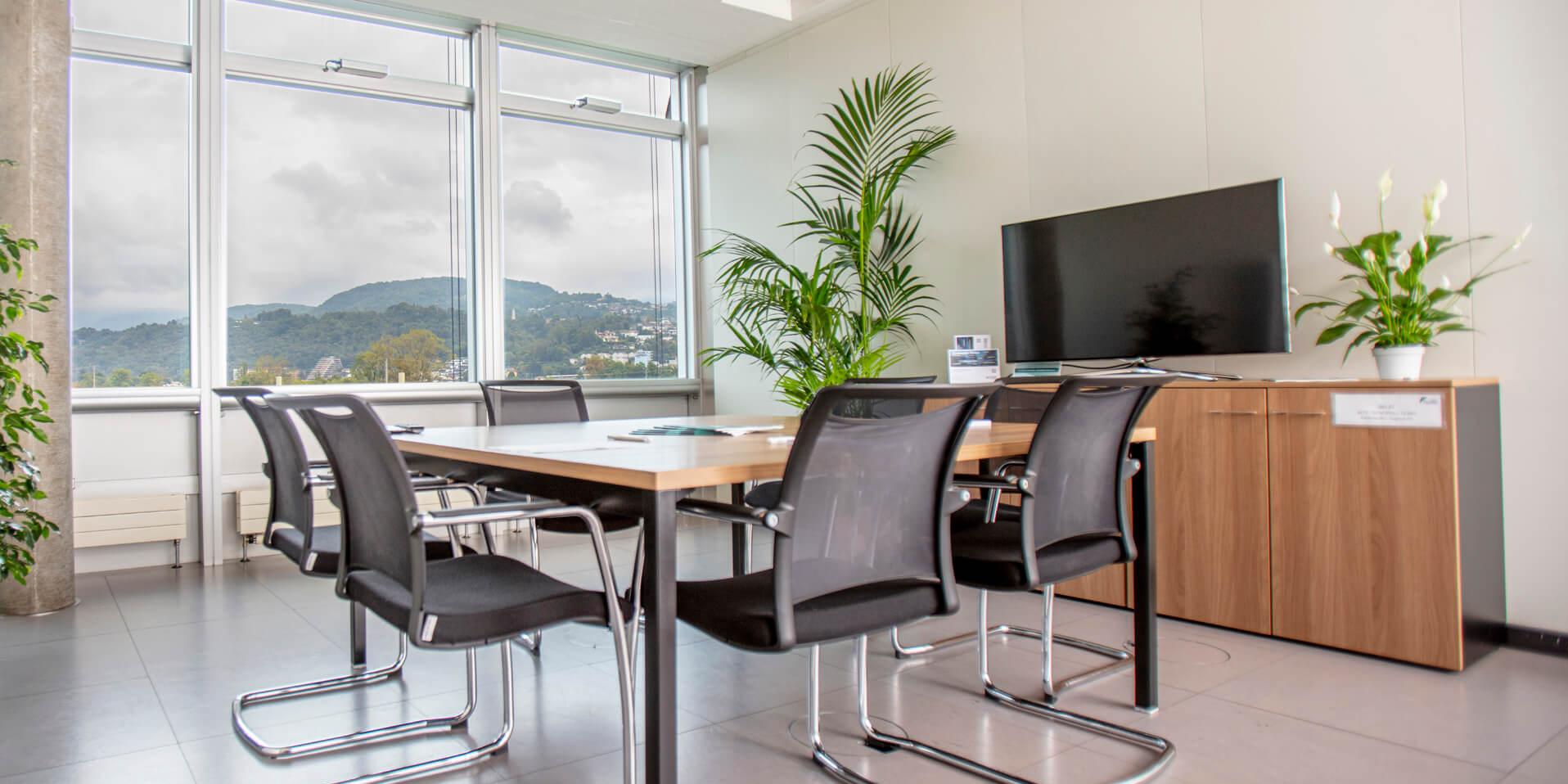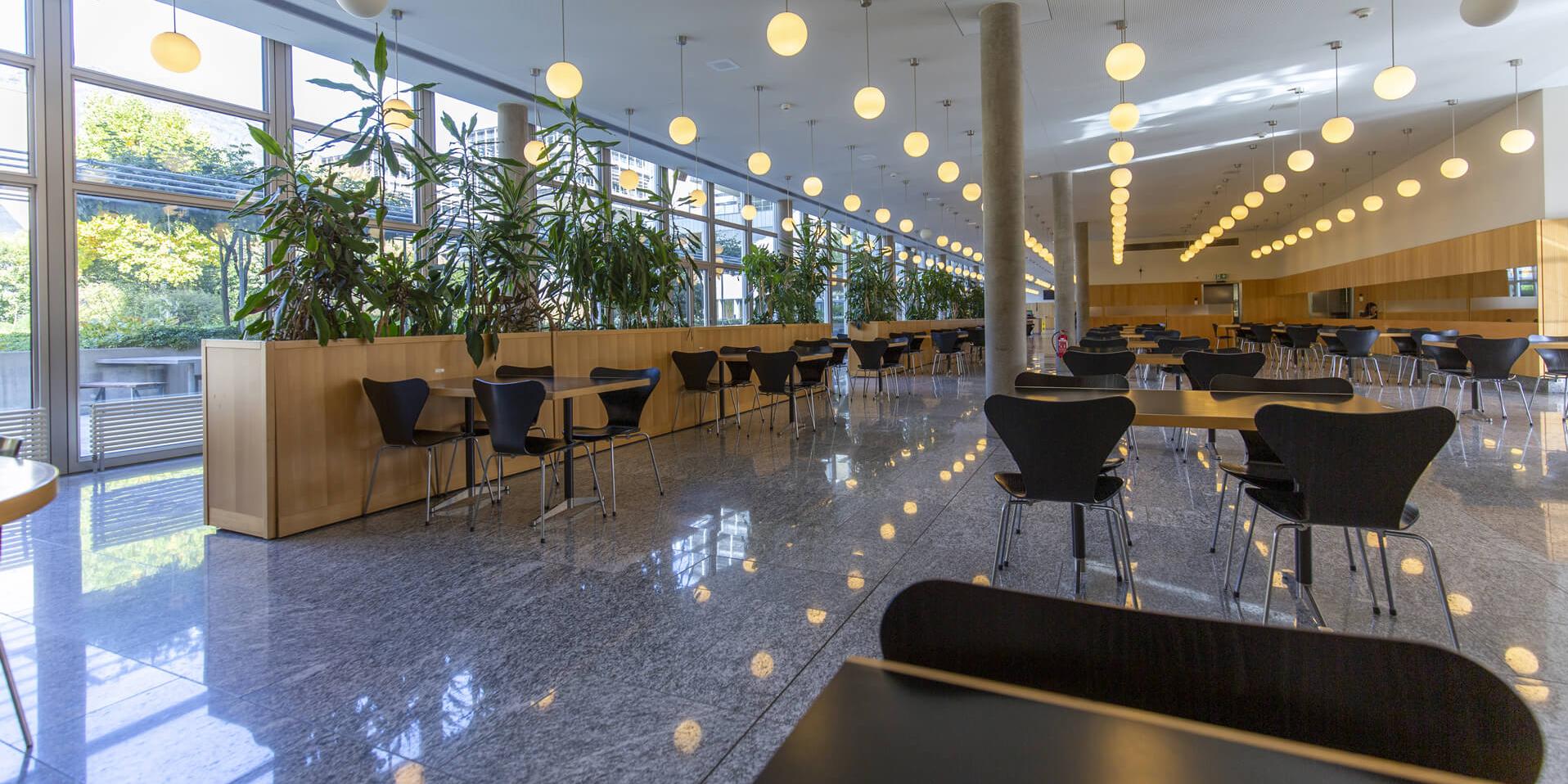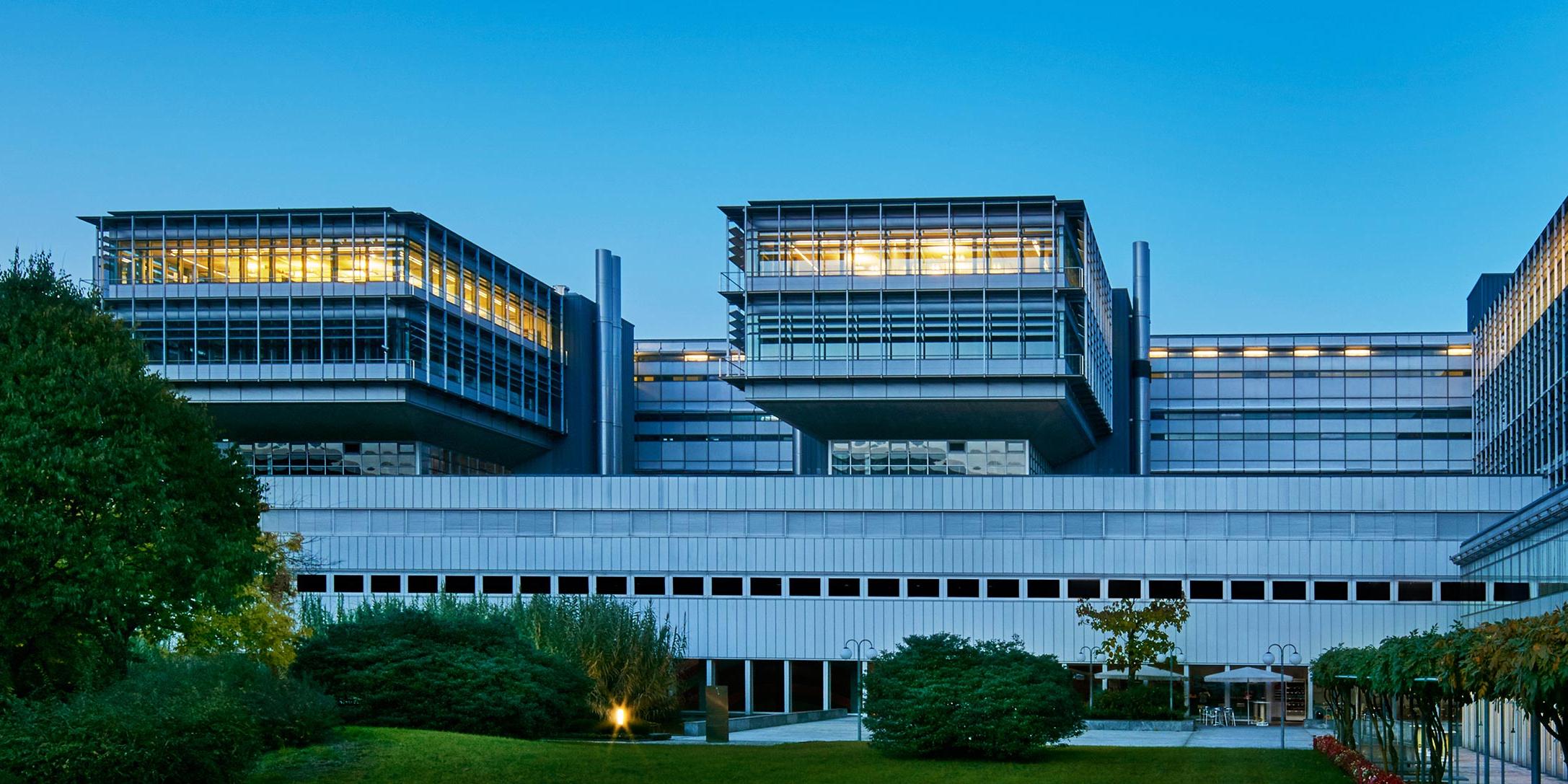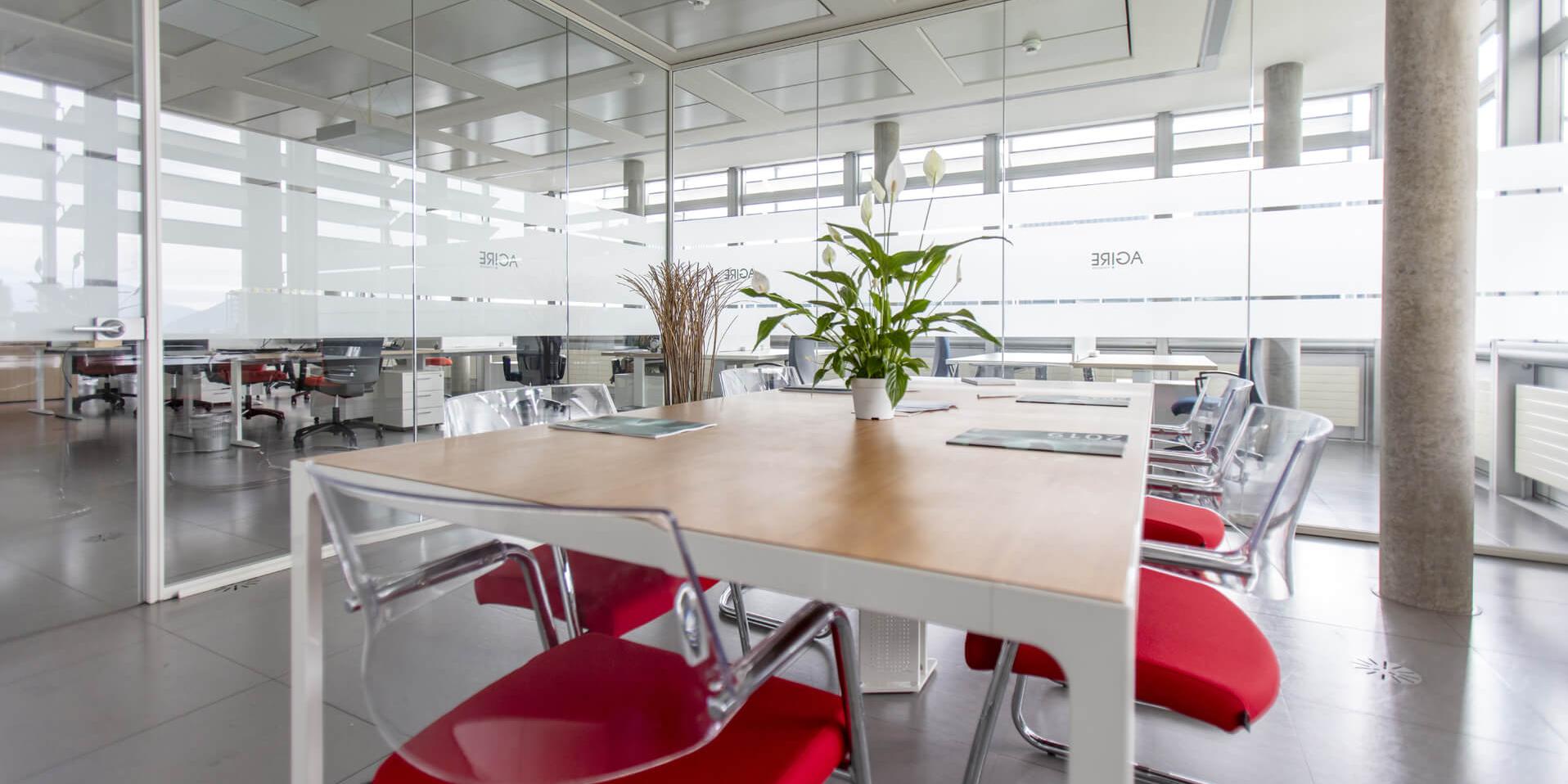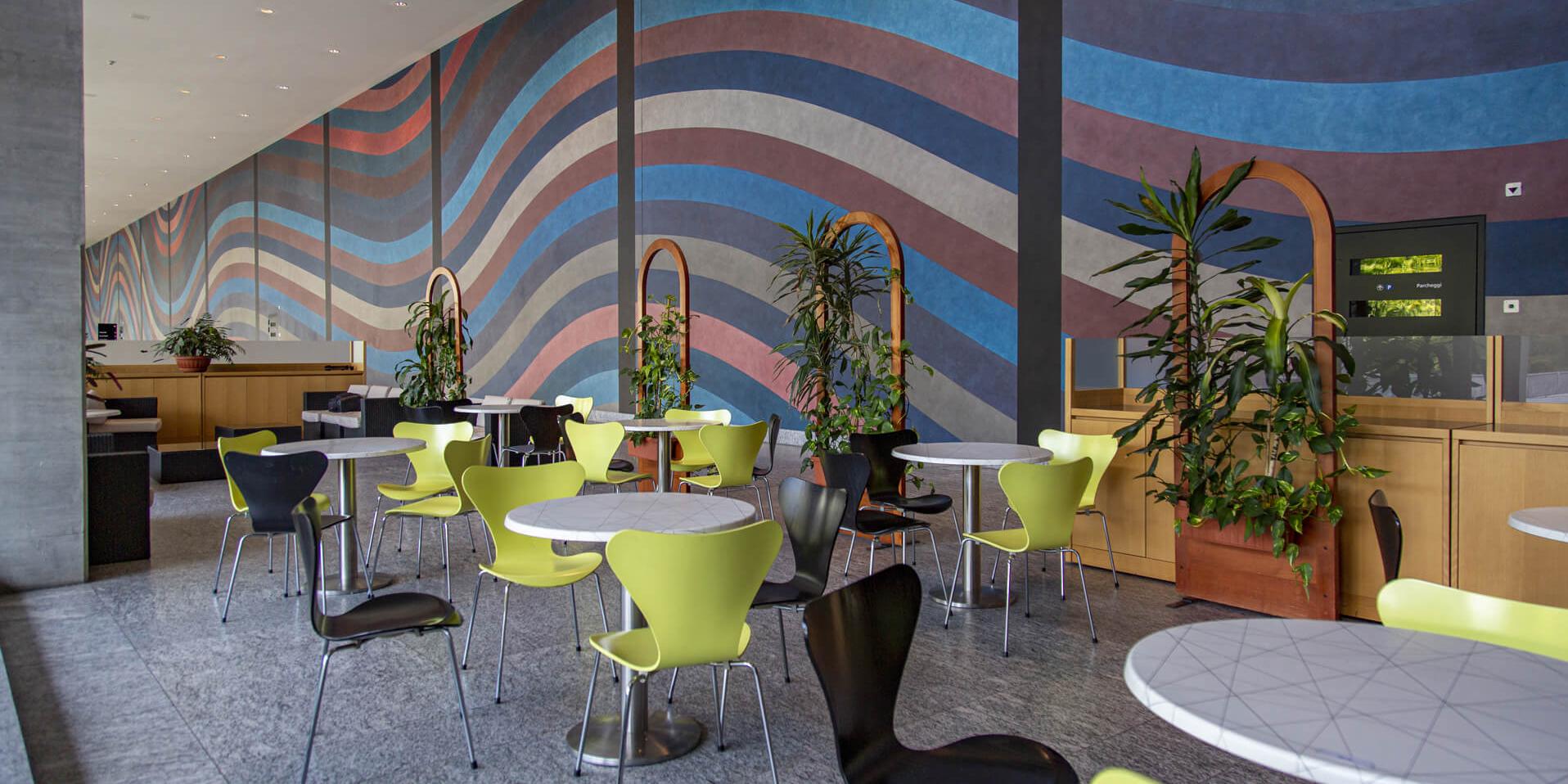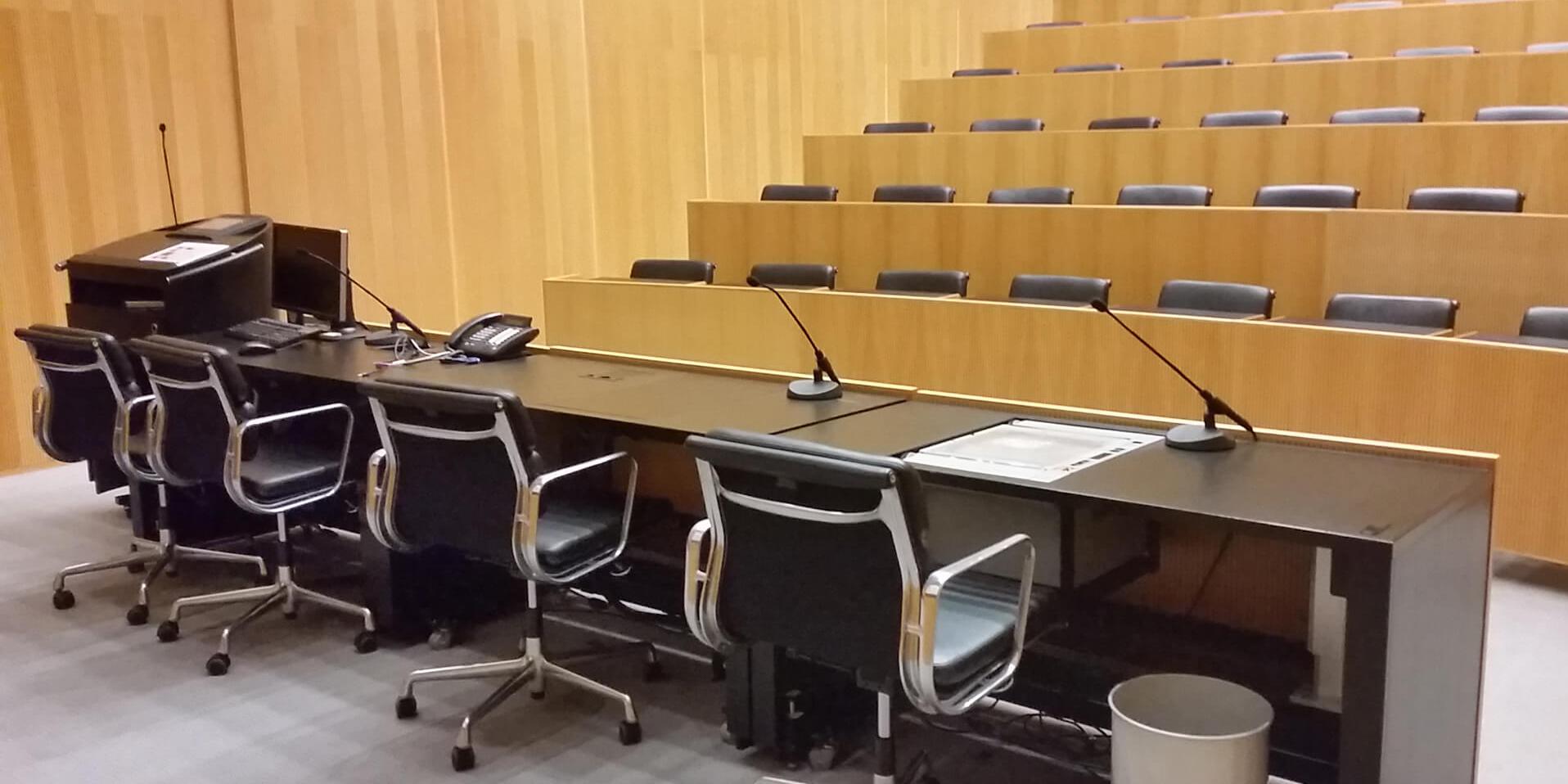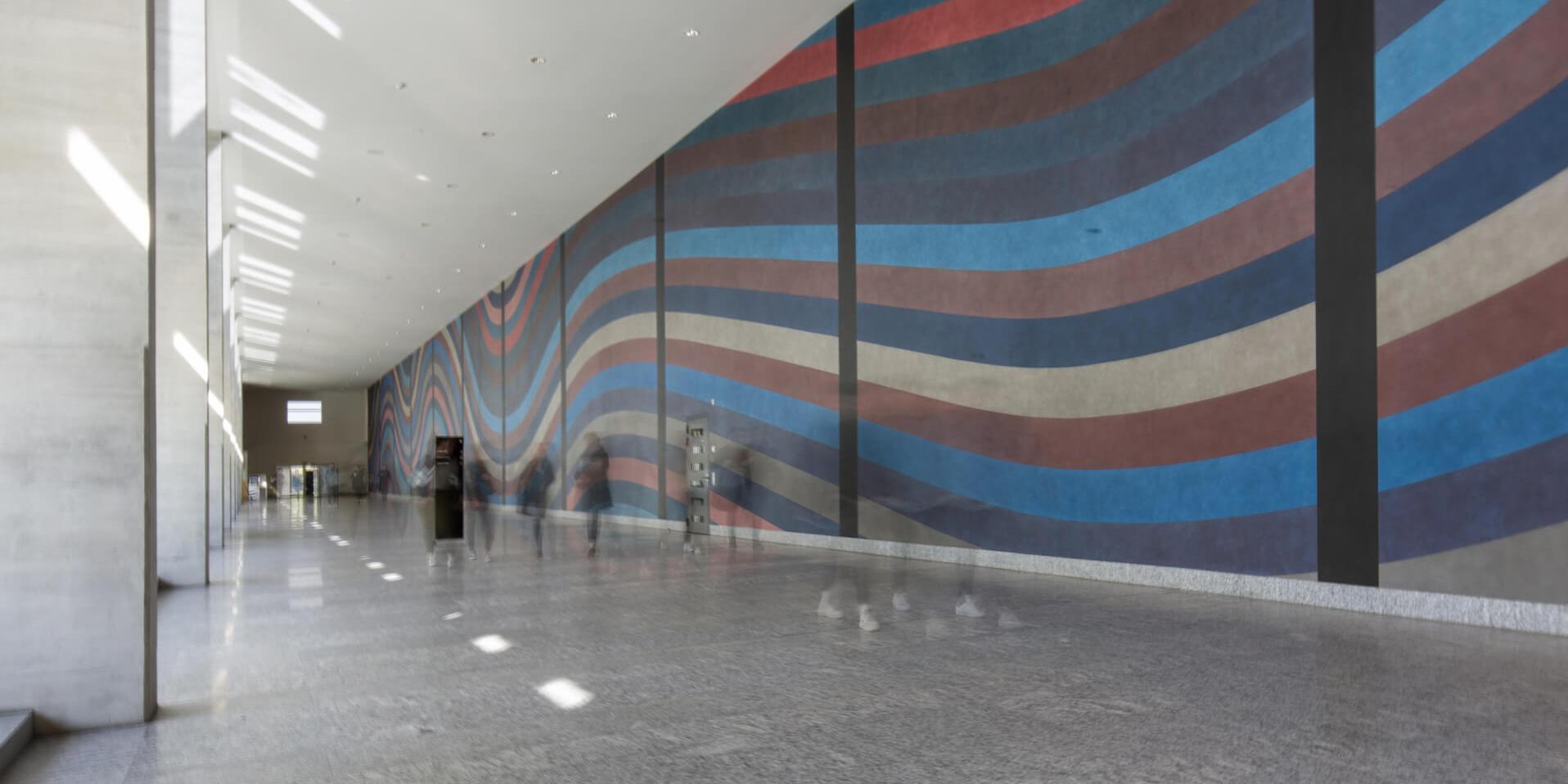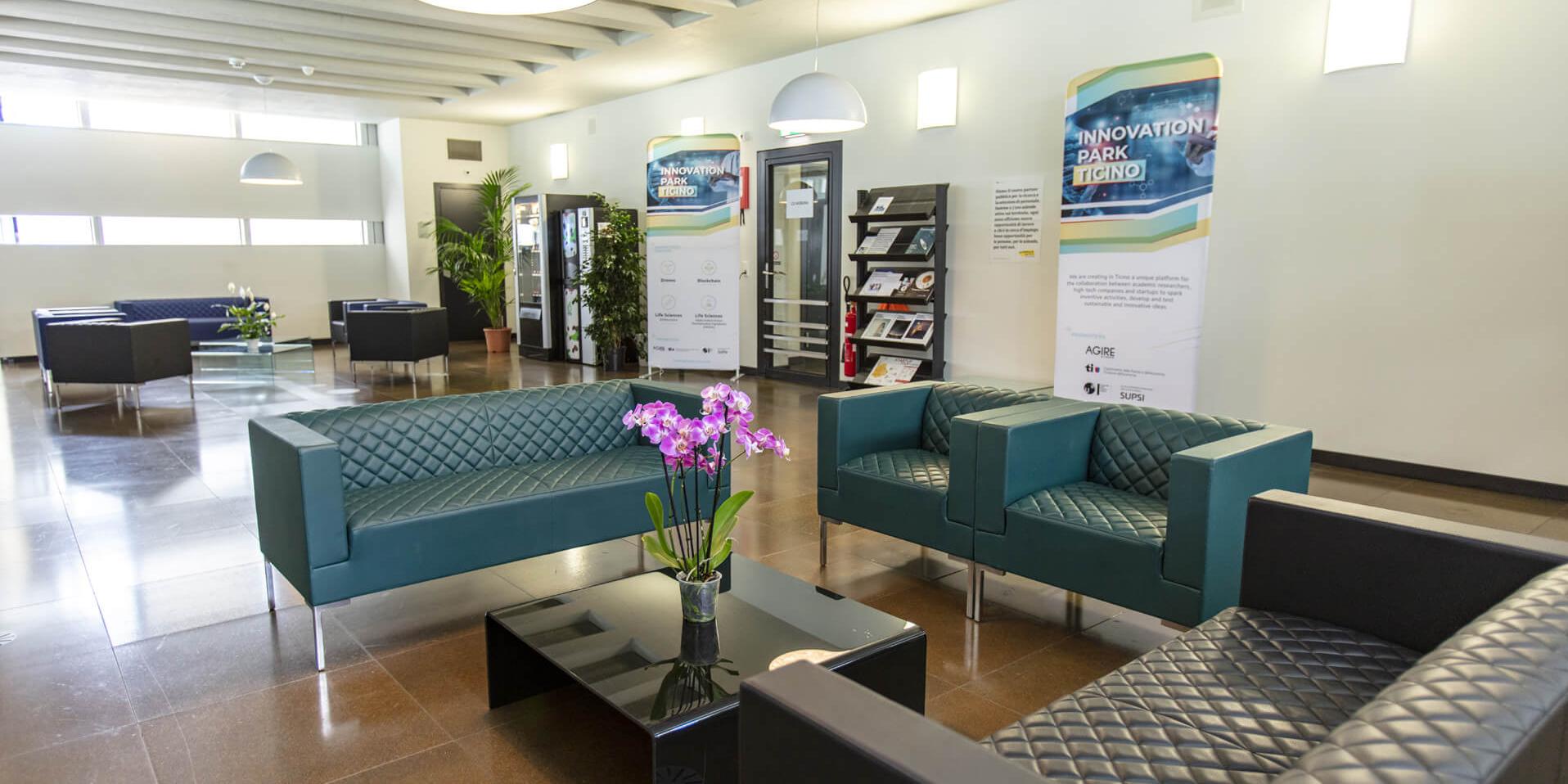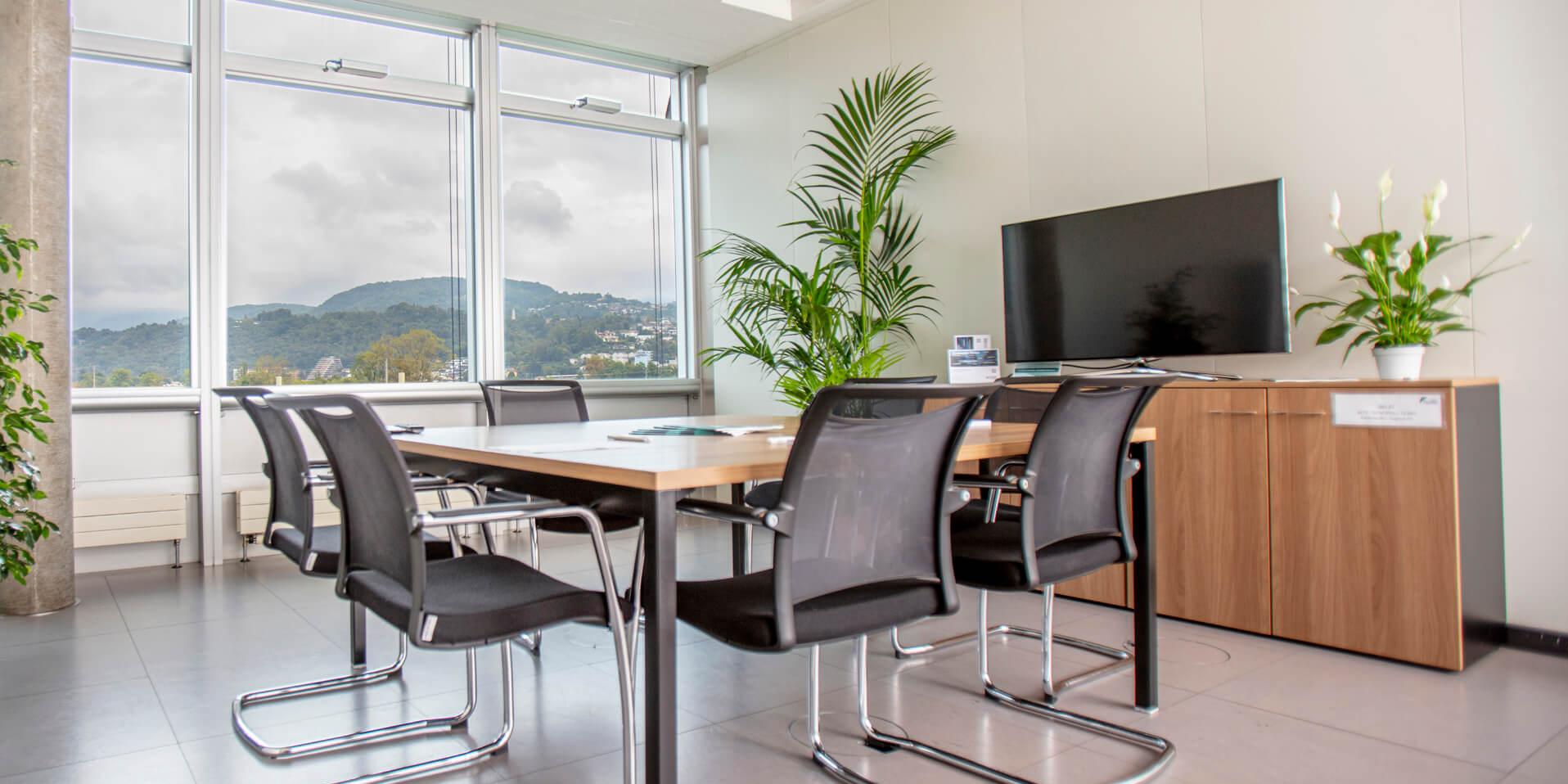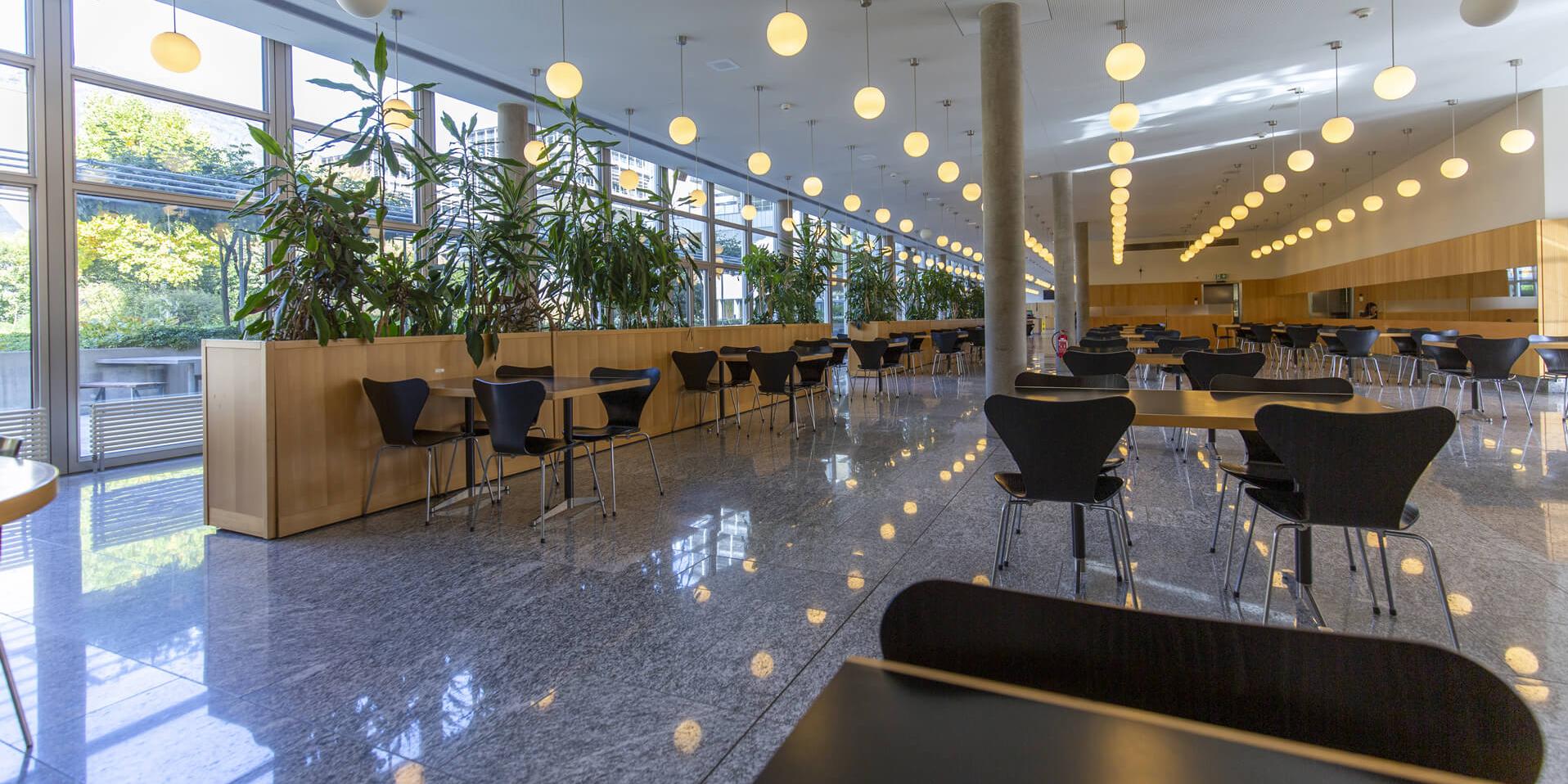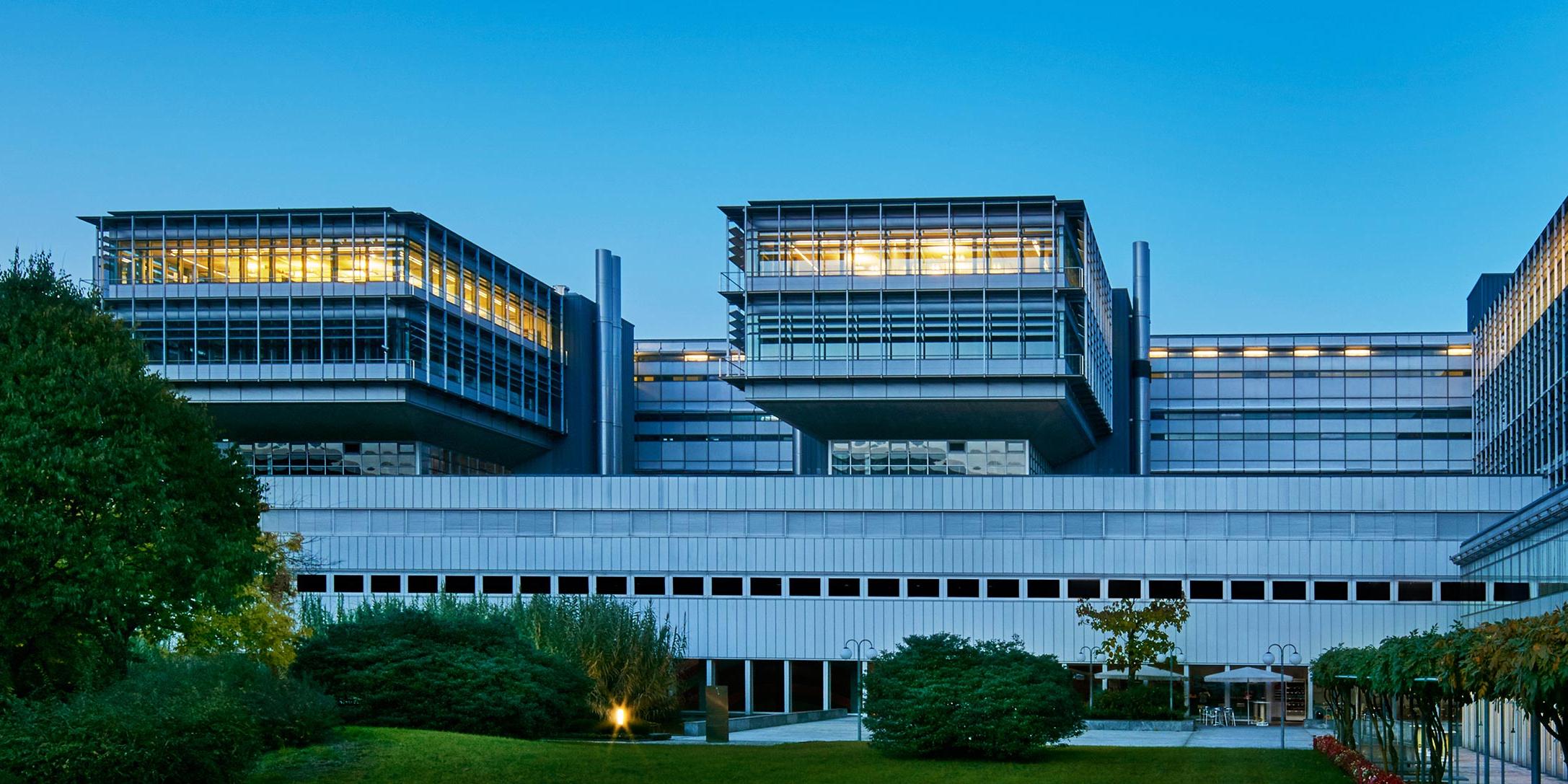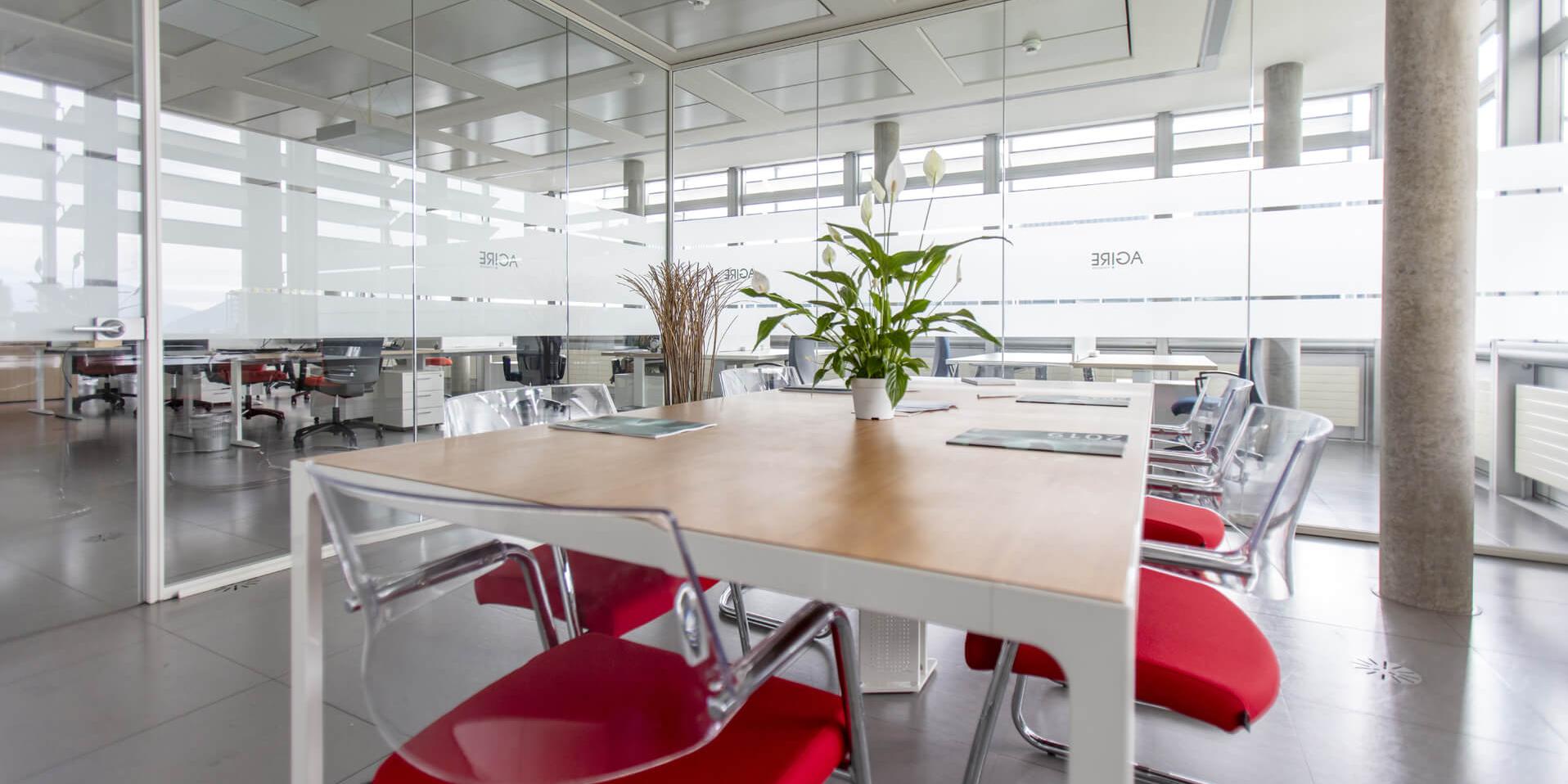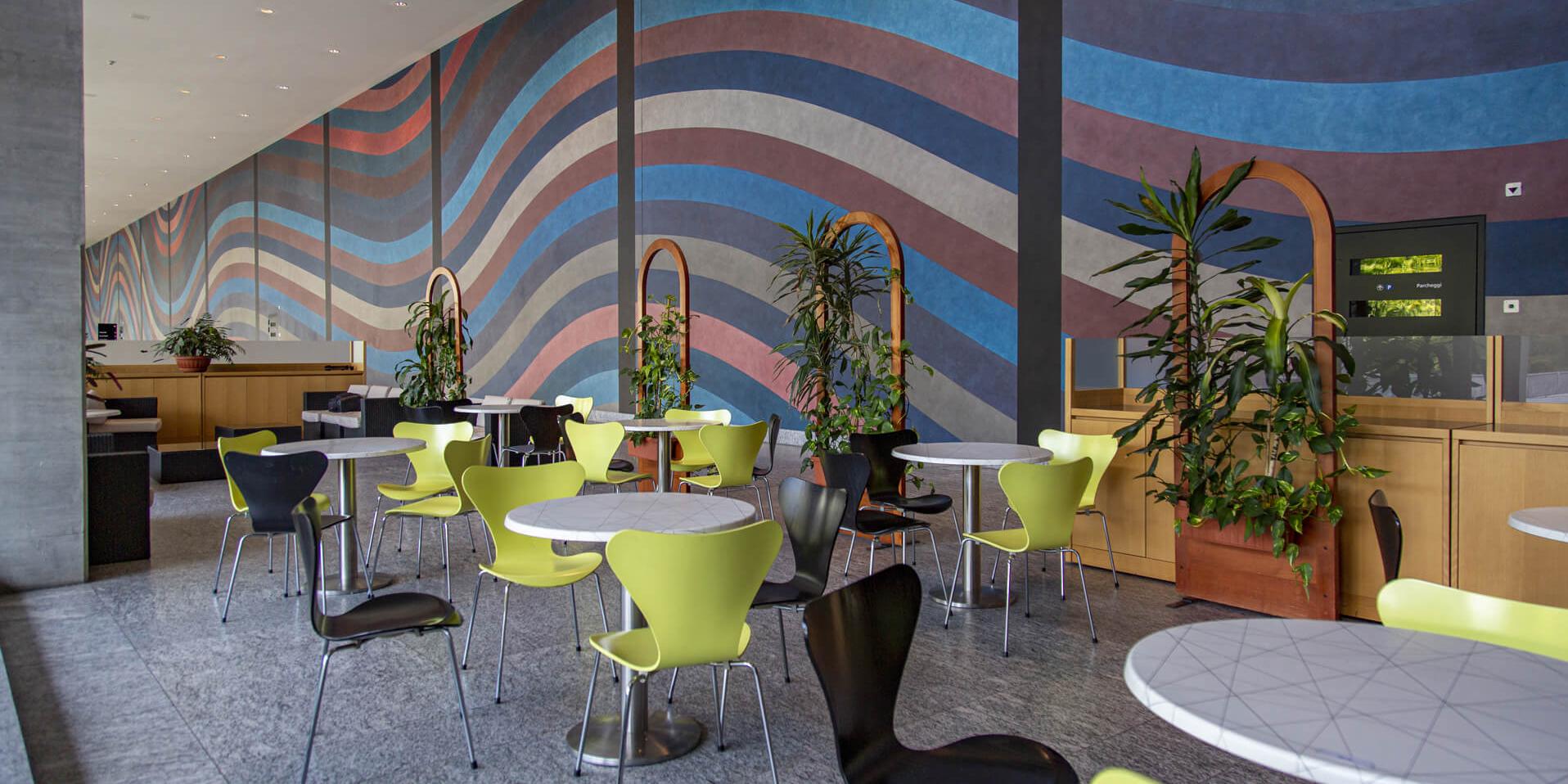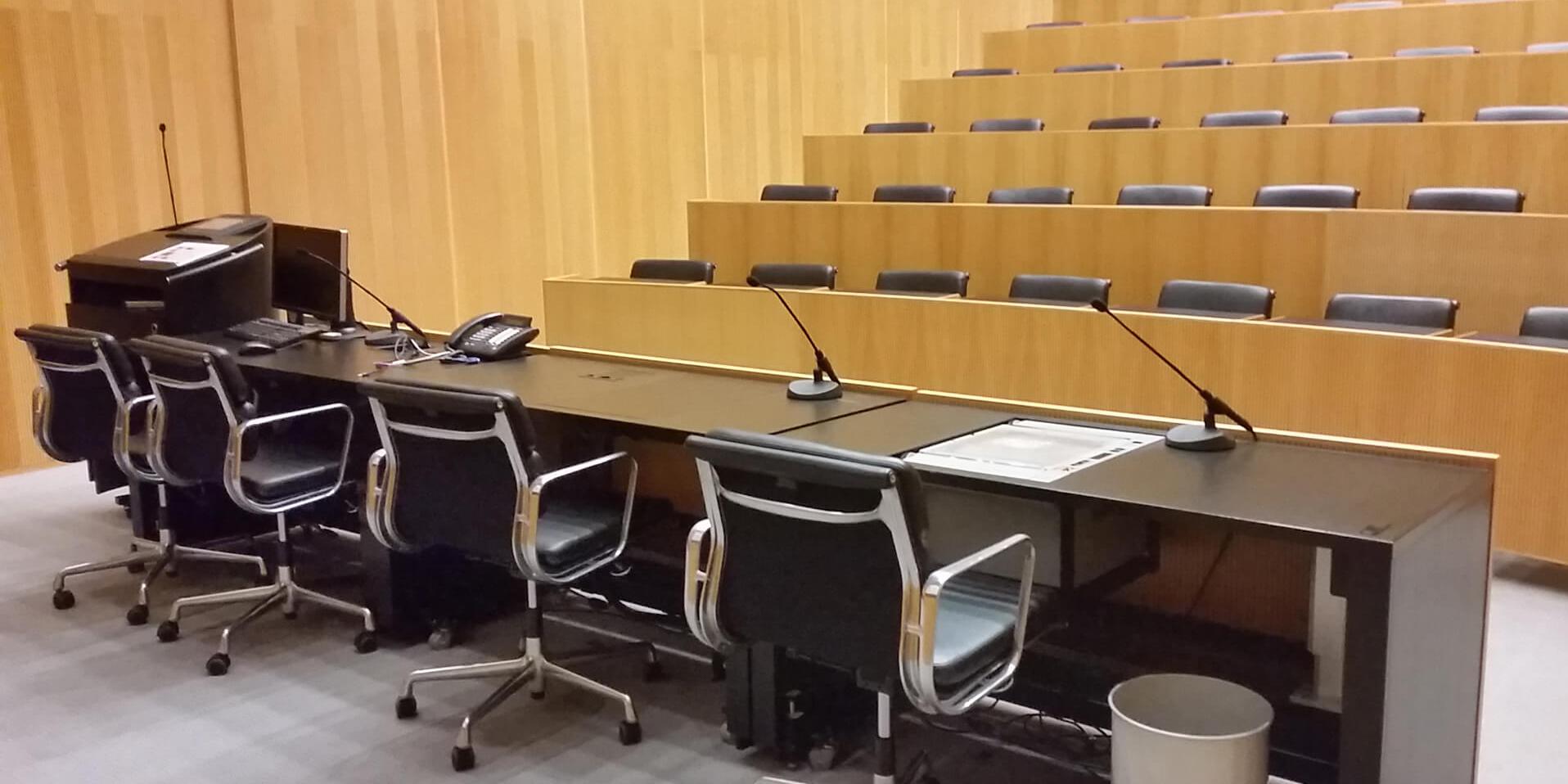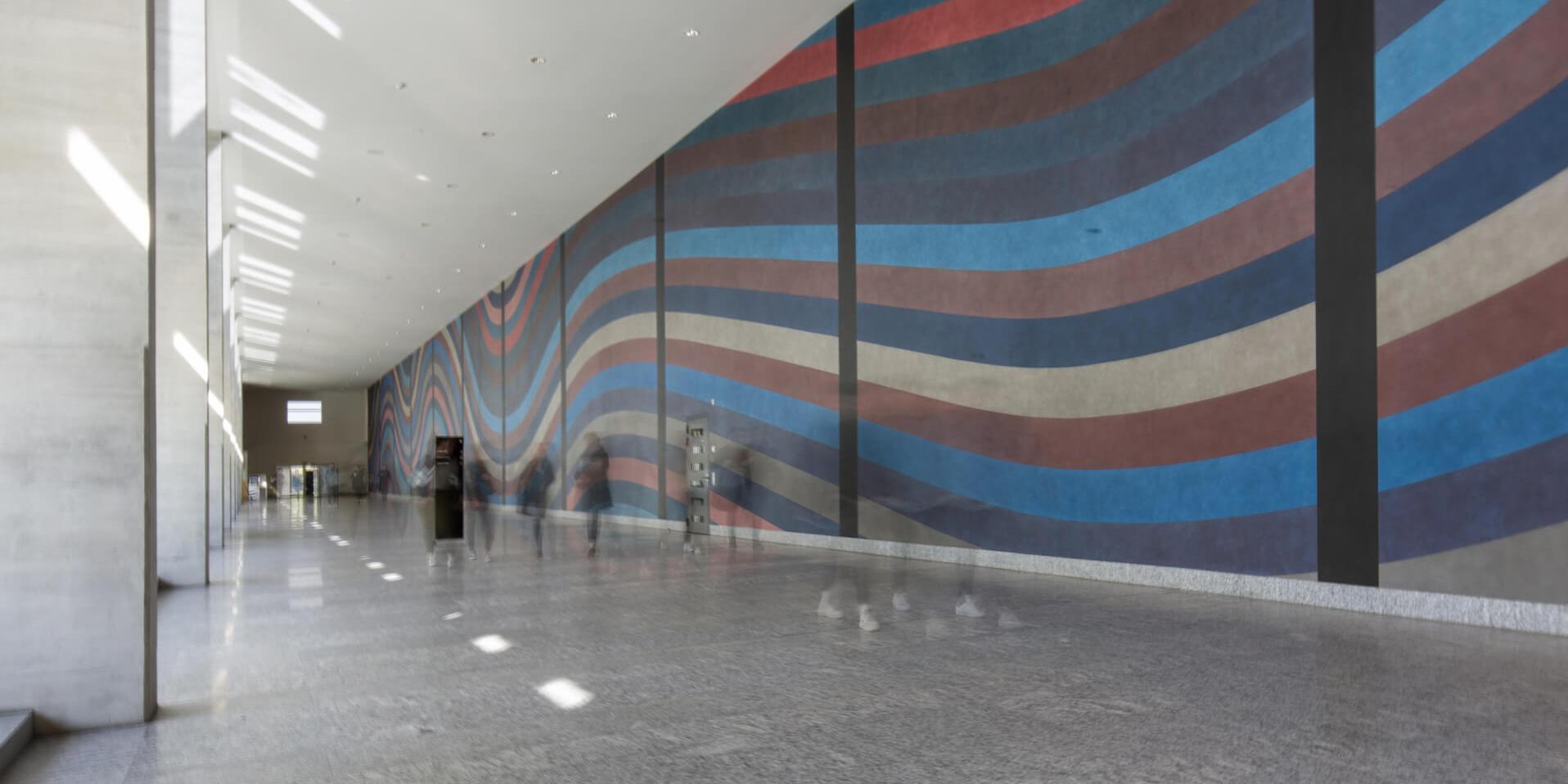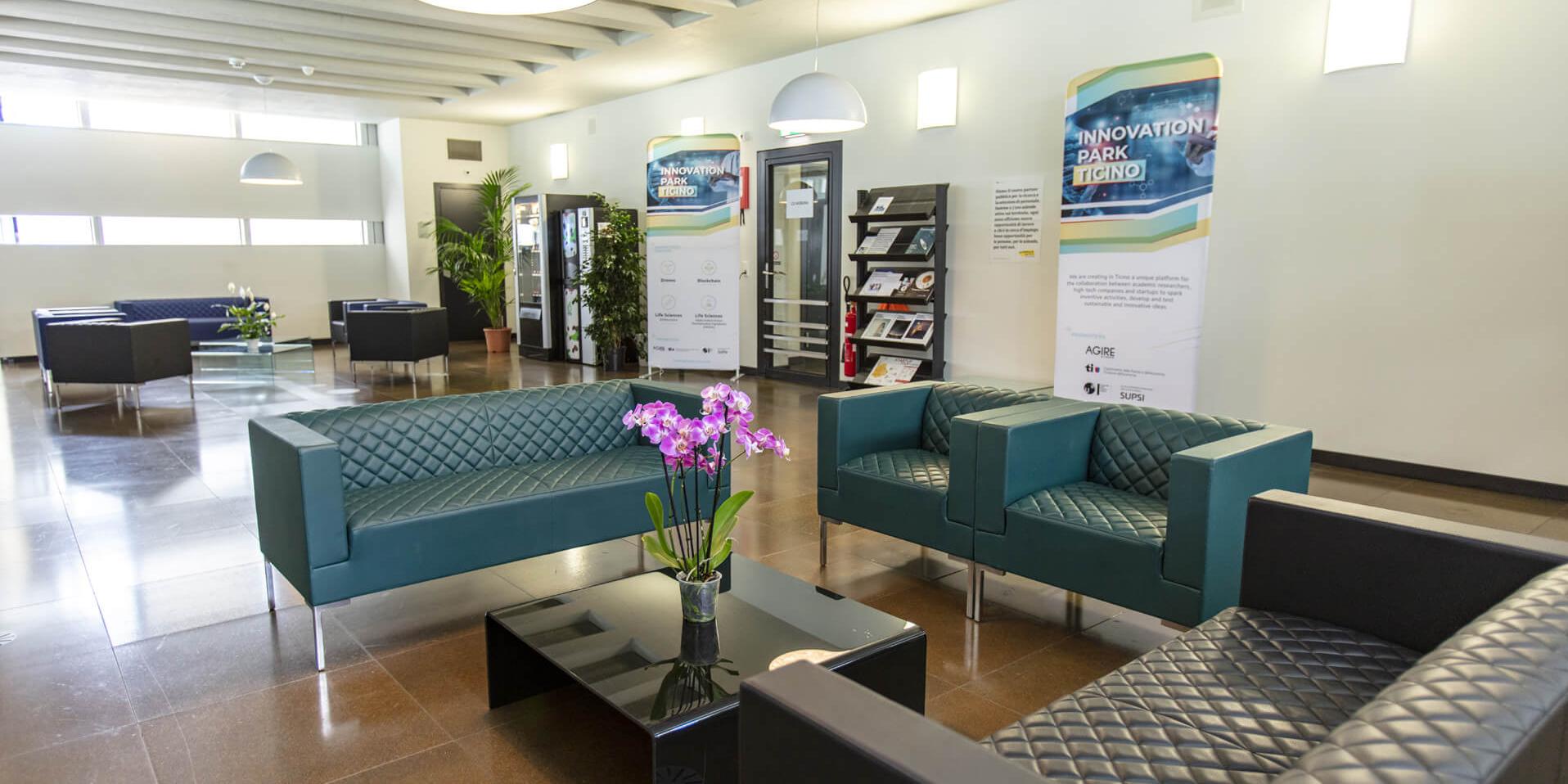 FOR THOSE COMING FROM THE USI STARTUP CENTRE INCUBATOR
Two free months for a coworking space and one free month for a rental office.
FOR THOSE WHO ARE ALREADY TOUCH AFFILIATES
One free month for a coworking space or a rental office.
FOR THOSE SWITCHING FROM START TO SCALE
Discount of the difference in rent for the first month.
Pricing coworking
The coworking area is approximately 200sqm and comes furnished with modern desks and lockers, which are available to rent on a monthly basis. The minimum duration of the contract is one month, which may be terminated with one month's notice. The cost is CHF 210 per month including all ancillary expenses, use of the meeting rooms, use of the printer, use of the mailing service and use of the stationery.
Pricing offices
In a total floor area of 2,600 sqm we offer modular offices from 30 sqm up to 100 sqm. Prices, including ancillary expenses, start at CHF 575 per month including numerous benefits. The minimum duration of the contract is one year, which may be terminated with three months' notice.
Our spaces are intended for start-ups and innovative companies only. This means that we can consolidate the objectives of the Ticino Technopole Community and increase the benefits for all those involved.
Do you identify as a start-up or innovative company?
he Ticino Technopole welcomes start-ups and innovative companies in their initial stages of growth. Two key elements must set the activities of our tenants apart:

INNOVATION
It must not be limited to being a new idea and nothing else. The Agire Foundation believes that innovation means innovation in products, processes or businesses models. In addition, business projects must be focused on a concrete application that fulfils a need in the national or international market.

SCALABILITY
Not all new business projects are scalable. According to our definition, the products and services developed must be able to be replicated anywhere, in such a way that the business can be multiplied exponentially beyond regional borders.
Resident companies must meet the established quality standards regarding the degree of innovation of their projects and products, as well as those concerning the contractual and salary conditions of their employees.