Startup
Start-up services
Barbara Pin
Head of sector
What do we offer to start-ups?
Our mission is to ensure that start-ups in Ticino or start-ups that intend to establish themselves in Ticino are aware of the possibilities offered by the Regional Innovation System (RIS), and that they receive adequate support.
Tax relief
Ticino cares about start-ups. In fact, Ticino is the second canton in Switzerland to provide tax relief specifically for start-ups. In order to benefit from the tax measures, you need to obtain a certificate from the Administration and Controlling Office at the Department of Economic Affairs. You can find out all of the details and the procedure to be followed at www.ti.ch/startup.
Our services are free of charge,
but you have to be willing to share, compare and challenge yourselves!
Do you want to share your idea with us?
Are you looking for investors or do you need an office?
CONTACT US
We are looking for innovative ideas
Boldbrain Startup Challenge is an accelerator for early-stage start-ups. It is one of the tools implemented in Ticino to support the creation and development of start-ups.
Every year in late spring, registration opens up for teams who are eligible to participate and have an innovative idea. A panel of experts assesses applications and selects up to 20 teams to take part in the three-month intensive programme.
From September to December, participants acquire the main tools needed to develop their ideas, working towards growth that is both sustainable and scalable. As well as providing coaches, and organising thematic workshops and meetings, the programme awards both cash and in-kind prizes to the best teams, which the winners can use for further business development.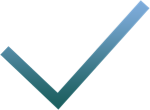 ​
... then don't hesitate to get in touch:
our programme is just the thing for you!
Last update: February 08, 2022
Source Economic Development Office - USE 2021