xFarm's steady growth continues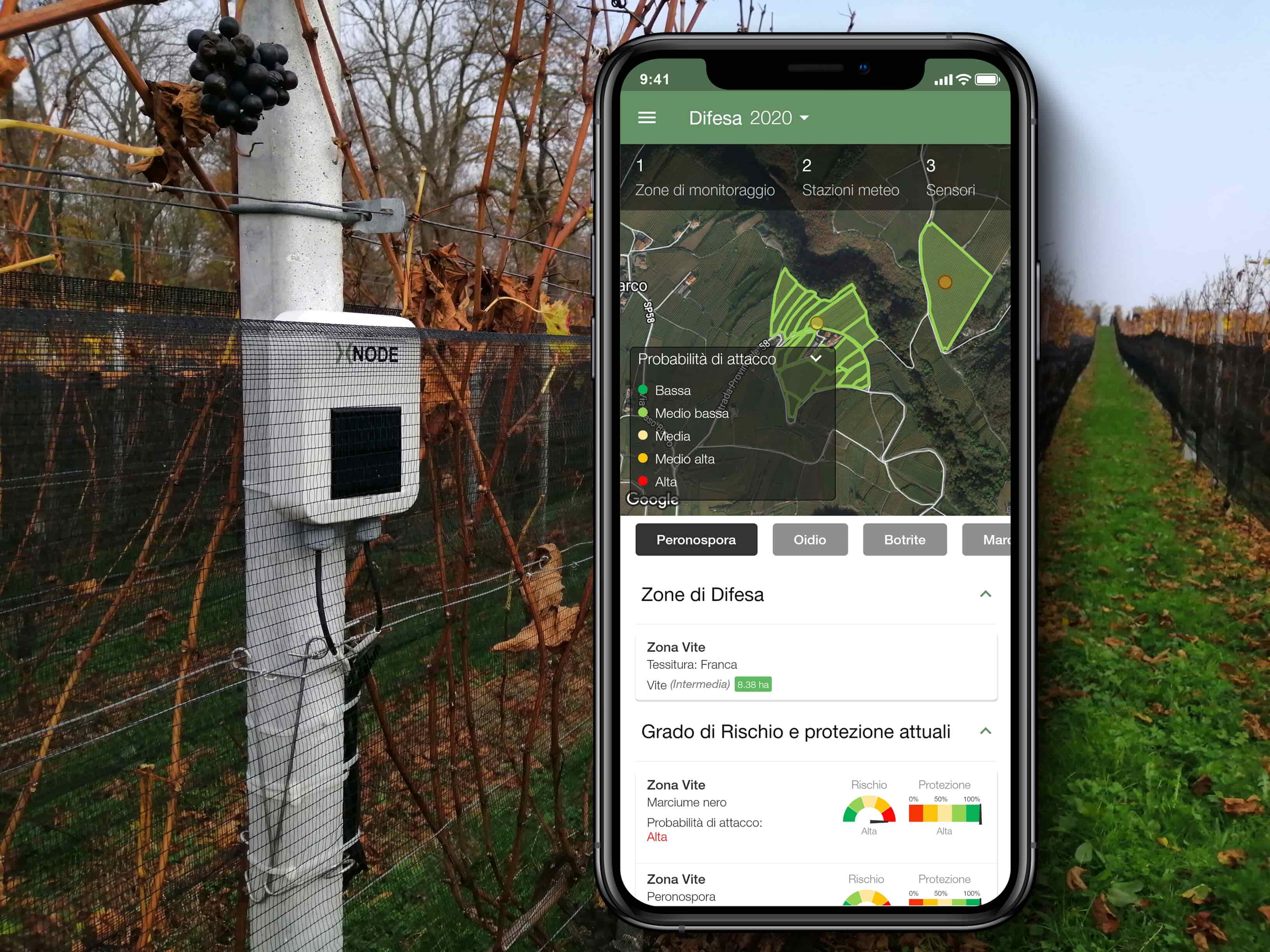 After the €3 million funding round secured in 2019, the startup based at Ticino Technopole also won the Grand Prix Möbius Suisse 2020
Innovation is needed even in a traditional sector like agriculture: Matteo Vanotti, co-founder of xFarm, realized this himself once he took the reins of the family agricultural business together with his brother in 2016. The need for a tool to digitally manage the different processes of any farm led in 2017 to the creation of xFarm, a platform whose functions range from business administration to financial management, including agro mechanics, precision agriculture, agronomy, and sustainability. In addition to the digital platform, xFarm also provides sensors that can monitor environmental parameters and transmit the data directly to the App, providing the farmer with tips to increase the efficiency of their work with an eye to sustainability, as it also suggests ways to substantially reduce consumption and waste of natural resources. Today the App is available in 6 languages and has been downloaded by more than 38 thousand farms from 50 different countries, thus monitoring a total of 400 thousand hectares of land - almost 1.5 times the area of Canton Ticino.
Operating for several years and settled at the Technopole in Manno since 2019, xFarm has already collected several recognitions and awards during its growth path. At the end of 2019, it obtained a €3 million funding round thanks to United Ventures and TiVenture, which recognized the company a great potential for future growth in one of the most relevant funding rounds ever in the European agritech sector. The investment will allow xFarm to consolidate its presence in the Swiss/Italian markets and expand into international markets with particular emphasis on Europe, South America and Africa, as well as to strengthen the technology platform and release to customers new modules capable of simplifying and empowering the management of agricultural fields.
The most recent validation of xFarm's innovative value came in October 2020, as the startup won the Grand Prix Möbius Suisse, aimed at rewarding Swiss innovation in digital and agriculture. The award was given to xFarm as it "Fosters the modernization of agricultural businesses by leveraging technological innovation, creating a modern supply chain in the interest of both the company and the general public."
SHARE