Webinar – Databooster Program
SHARE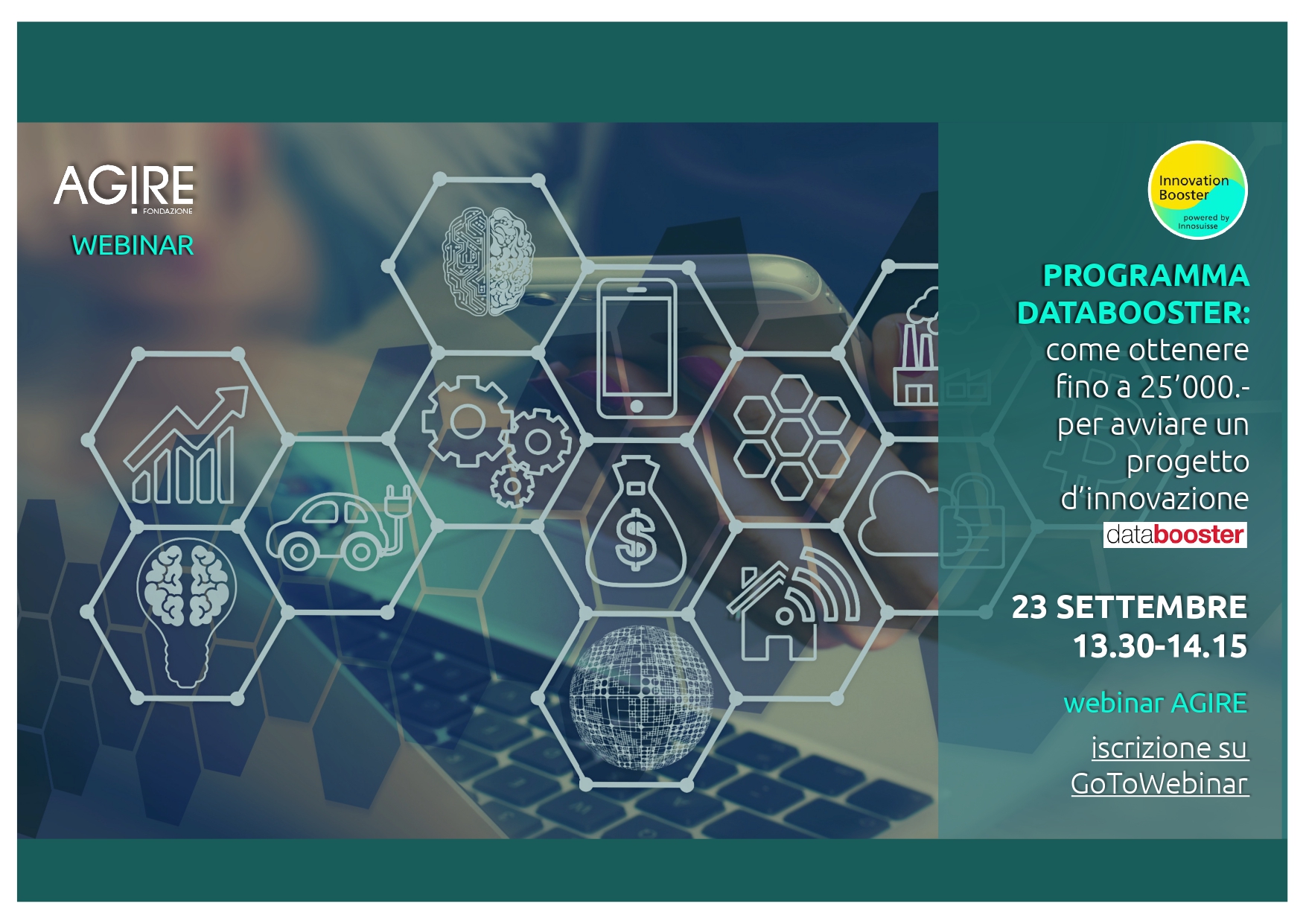 On Friday 23 September from 1.30 to 2.15 p.m., our Digital Coach Andrea Barni will hold a webinar with the aim of delving into one of the tools promoted by Innosuisse: the NTN Innovation Booster - Databooster, which encourages the development of innovation activities based on the exploitation of data, for the manufacturing and service sectors.
Databooster is a program that supports the realisation of advanced feasibility studies, up to CHF 25,000, with the aim of supporting companies in designing, validating or launching innovation projects that create value through the use of data.
The webinar is an initiative of Agire that falls within the scope of our Digital Coach Service for companies in the region and is aimed at managers or company executives interested in obtaining scientific support in their approach to the use of data in their company or who have in mind opportunities for the development of processes, products and business models linked to the exploitation of data.