Oculox Technologies: fighting against a severe eye disease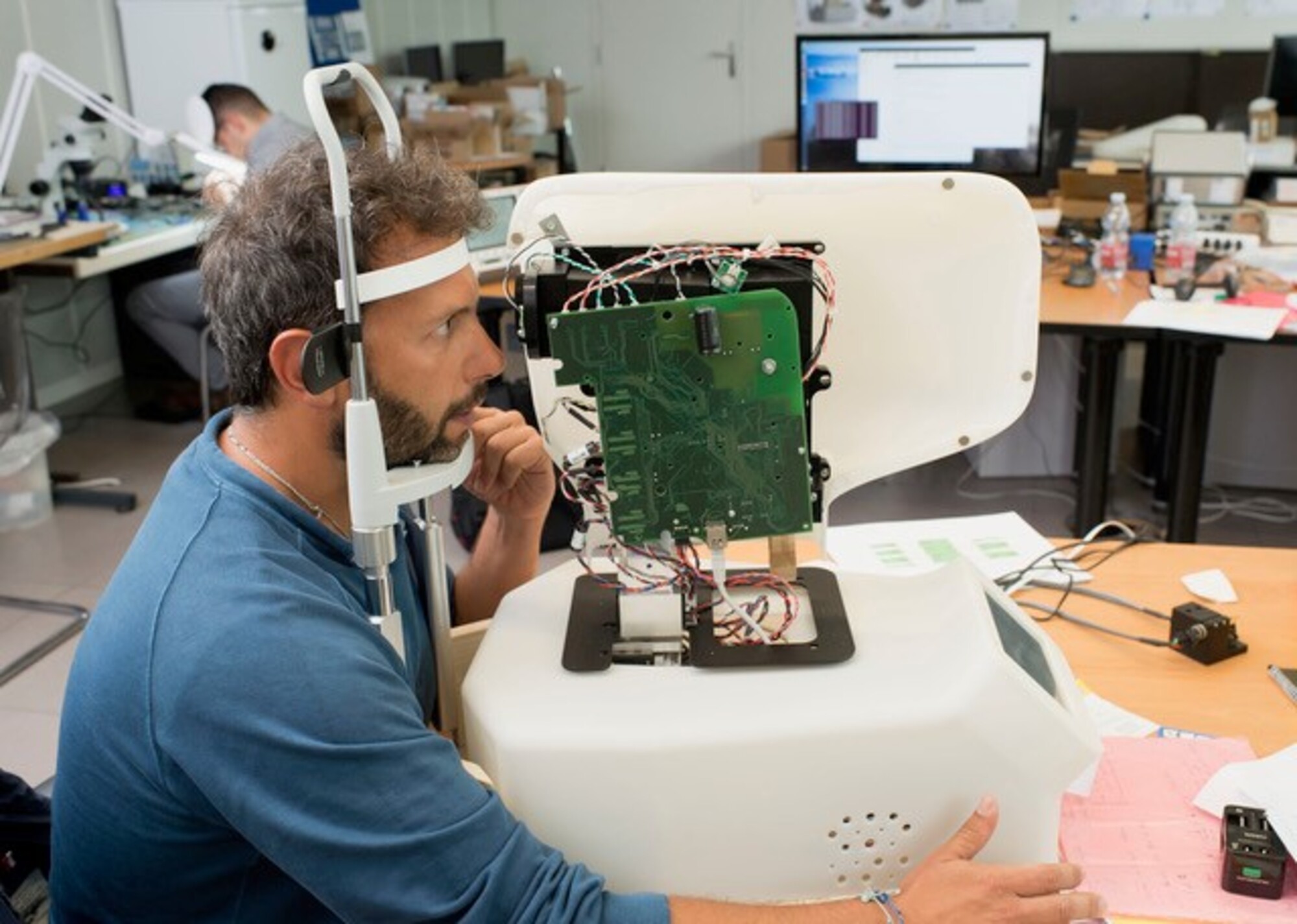 Oculox Technologies is a startup born in 2011 from a collaboration between academic research and an industrial partner in the field of precision medical devices for eye care. Starting from Ticino Technopole with the support of Agire, they developed a device that allows the monitoring of intraocular pressure for glaucoma patients.
Beginning in 2017, the Oculox team focused on developing an innovative device for the laser treatment of age-related macular degeneration (AMD), an eye disease that can lead to irreversible blindness and affects millions of people annually across the globe (approximately 6% of the population over 55). This laser system was developed in collaboration with eye clinics and specialists in the United States, using and fine-tuning highly sophisticated technologies. The efficacy and clinical safety of this new therapeutic approach have already been demonstrated with clinical studies and scientific publications.
To date, Oculox is focusing on fulfilling all regulatory requirements and validation testing to make this system accessible, primarily in the US market and clinics. It will allow to reverse the prognosis of a disease that currently leads millions of people to irreversible low vision/blindness, enabling many patients to reduce the progression of age-related macular degeneration and thus improve their quality of life.
SHARE